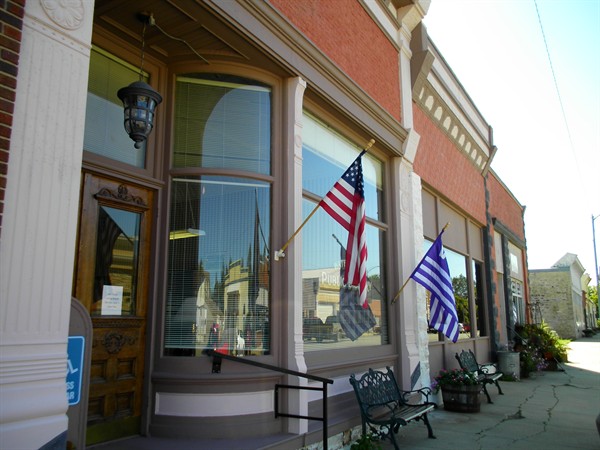 Waterville Public Library Hours:
Sunday: Closed
Monday: Closed
Tuesday: 10am – 1pm & 2pm – 6pm
Wednesday: 1pm – 6pm
Thursday: 5pm – 8pm
Friday: 1pm – 6pm
Saturday: 9am – 1pm
ANNOUNCEMENTS:
The Waterville Public Library is scheduled to re-open the week of June 1st.  We are looking at being open Tuesday's and Thursday's and Friday's from 1PM to 4PM.  Computers will not be available to use until at least June 14th.  We will re-open just for book and DVD check out's and check in's.  There won't be time to just sit and or stand around. Please check back towards the end of May to see if we have had to push back the opening. Please feel free to keep all materials until we open back up as all late fees will be waived.  So please ignore any and all emails saying you have overdue materials or fines.  Please stay safe ~
The Summer Reading Program has no start date and will most likely be cancelled for the summer.  Because we are required to keep Social Distancing in place until the Mid of June if not longer it will be very hard to plan for this.
Our Builder's Club, AKA Lego's has been cancelled this summer due to the ongoing Covid-19 Pandemic.
"If you don't like to read, you haven't found the right book." – J.K. Rowling
Charlie's Angels
Bad Boys for Life
Playing with Fire
Dolittle
1917
Ford vs. Ferrari
Frozen II
Terminator: Dark Fate
A Beautiful Day in the Neighborhood
Rambo: Last Blood
Gemini Man
Joker
Maleficent: Mistress of Evil
Good Boys
Zombieland: Double Tap
Uncut Gems
Jumanji: The Next Level
MidWay
Doctor Sleep
American Dirt
Big Nate Blow the Roof Off!
Blindside
Eight Perfect Murders
Long Range
The Night Watchman
The Numbers Game
The Warsaw Protocol
You Are Not Alone
What's In Waterville:
The Weaver Hotel
The Opera House
Citizens State Bank
Sink, Gordon & Associates
Blue Valley Trailers
Blue River Veterinary Clinic
Titan Trailers
Dane's Automotive
Sunnyside Home
My Sister's Kitchen
What's In Waterville:
Spain Law Offices
Critchfield Spray Foam
Fancy T's and More
Solid Bar Fitness
Terry – Christie Funeral Home
Travalong Trailers
The Warehouse
Farmers Service
US Postal Service
My Sister's Closet